Diamond Mod2k pistons are designed to take everything you can throw at them! Available for popular Modular and Coyote engine applications, the Diamond Mod2k is a shelf stock part designed for over 2,000hp!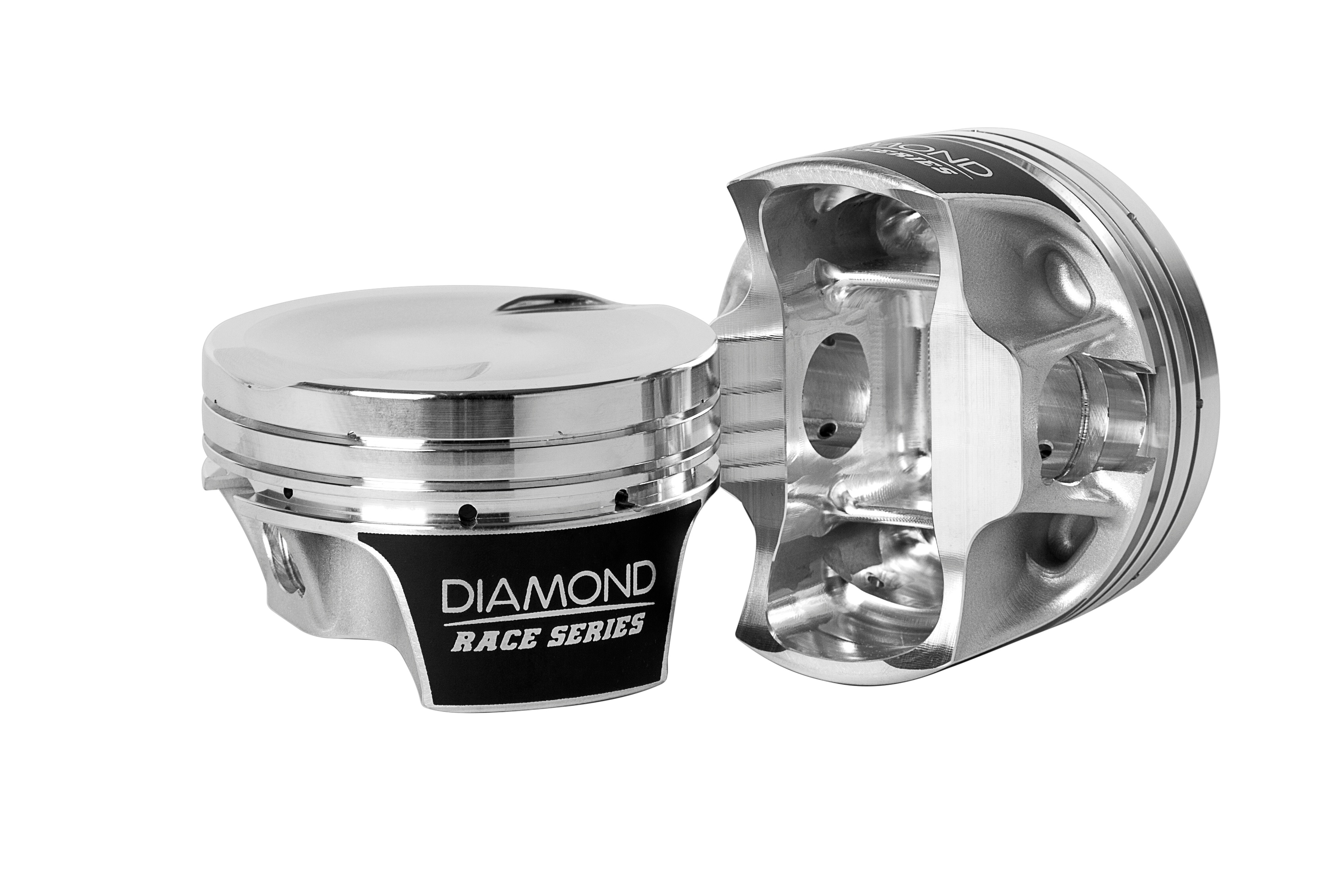 Through years of working alongside top Ford modular engine builders and racers, Diamond has created a shelf-stock piston that is engineered for engines producing 2,000+ horsepower. Previously, a piston of this magnitude would have required a custom job with added lead time and expense. But, with the massive surge in horsepower over the last decade, and the Ford modular engines propensity for big boost and power capability, it only made sense to build a serious shelf-stock slug.
2,000hp capable out of the box
Shelf stock and ready to ship
Available popular compression ratios and bore sizes
Strong 2618 Aluminum material
Premium ring set included.
Rather than tricks or gimmicks, the Mod2k is simply an exceptionally engineered piston with added material in key areas such as the crown, skirts, pin bosses, wrist pin and extra strutting to tie it all together. Properly allocated thickness and precision under-crown milling allow the piston exceptional strength without any unnecessary weight. The Mod2k truly are the best piston for your big-boost Ford, without the wait.
Mod2k Applications:
5.0L Coyote (gen 1-3)
DOHC 4.6L Modular engines
Trick Flow 2V Race series heads
For more information, give a Diamond technical expert a call at 877-552-2112