New for the 2017 PRI show, Diamond will be offering both GM Gen V L83 and Nissan VQ-series forged pistons.
At the 2017 PRI Show, Diamond Pistons unveiled their new GM Gen V L83 pistons, which fit late-model (LT-based) truck applications, and a forged piston to accommodate high-horsepower Nissan VQ37VHR and VQ35DE engines.
GM Gen V L83 pistons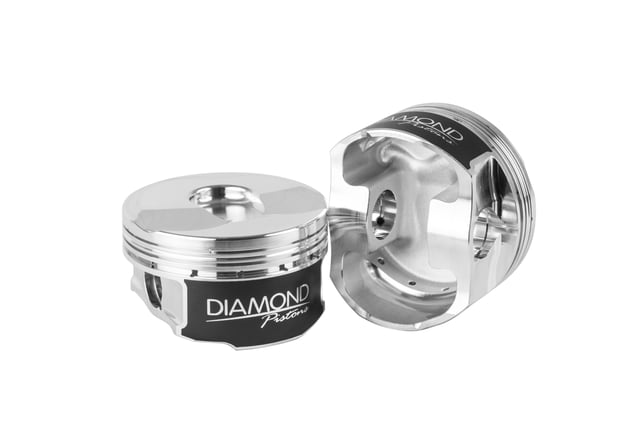 Features and Benefits
Offered in bore sizes 3.780in-3.800in
Accommodate 3.622in and 4.00in strokes
3D Milling on piston crowns
Offset pins for quiet operation
Lateral ports for better ring seal
.250in of material above top ring
Premium 1.00/1.2mm/2.8mm ring pack
Premium 8620 wrist pins included
2618 material for high horsepower and power-adder applications
Designed to accommodate factory-style direct injection applications, the L83 pistons feature a specialized direct injection crown, and are available in a multitude of compression heights to accommodate longer stroker crankshafts. They are machined from forged, 2618 aluminum and are designed for nitrous, boost, and extremely high-horsepower application.
VQ35DE and VQ37DE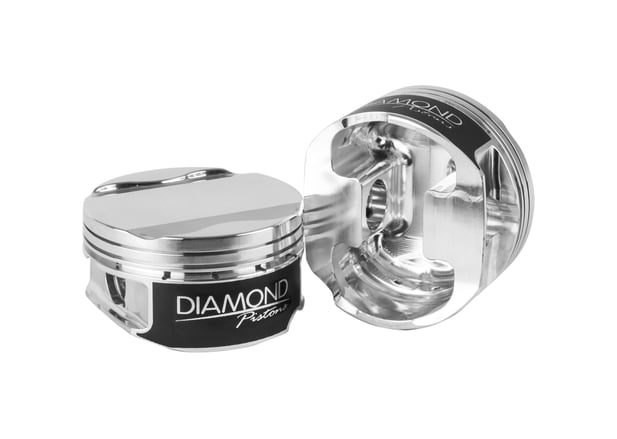 Features and Benefits
3D Milling on piston crowns
Offset pins for quiet operation
Moly Skirt coating
Premium 1.2mm/1.5mm/3.00 ring package included
Oversized valve pockets
The new, VQ35DE and VQ37DE pistons provide support to Nissan and Infinity owners wanting to get the most from their G- and Z-series cars. They are designed for high horsepower engines and are more than up to the rigors of racing abuse. The pistons feature 3D milling on the crowns and are engineered with oversize valve pockets for additional piston-to-valve clearance with high-lift camshafts.
See all of Diamond's products HERE
LS2K Piston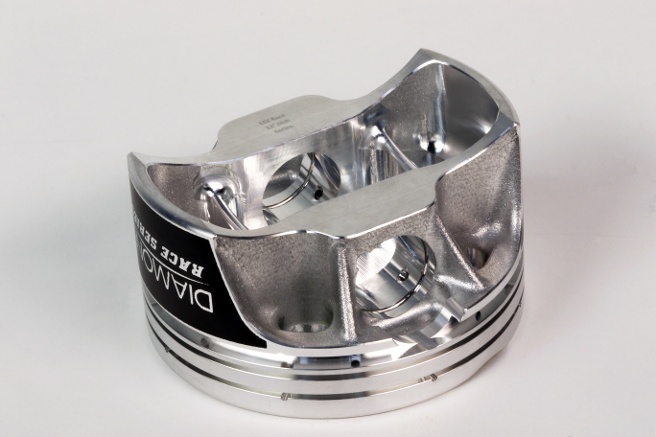 Features
Fully strutted forging
Lateral gas ports
3D-finished crown, top and bottom to maximize precision and weight
Valve pocket styles accommodate 15-degree and 12-degree aftermarket and OEM cylinder heads
H-13, tool-steel, Trend Wrist pins
Total Seal AP Stainless top ring, Napier-style second ring
.230in-thick piston crown.280 top ring land for ultimate strength and stability
Originally released at the 2017 SEMA show, also on display was Diamond's LS2k piston. This, dedicated forging accommodates all big-bore LS applications and is a bona fide off-the-shelf, 2,000hp capable piston. Read more about all of the LS2K applications here.