Top Fuel Pistons drew the short straw for tough jobs. These slugs have to survive in the single most inhospitable environment in the automotive sphere! Top Fuel Crew Chief Brad Mason gives the inside scoop on just what a piston has to go through and how they make it work.
Just as the NHRA season was set to kick off at the 2018 Winternationals in Pomona, Brad Mason, Co-Crew Chief of three-time NHRA Top Fuel champion Antron Brown, talked to us about the short, punishing life of a Top Fuel piston. Even though the rules haven't changed much over the last few years, teams are squeezing more and more power out of the nitro-burning Hemis. Part of that has to do with improved technology at the track, and part of it is improved manufacturing techniques used on the parts inside the engines. W
hile there were a few topics that are top secret and off-limits, Brad filled us in on how his team readies the car after a race and gave us a few facts that
Q: How is a Top Fuel piston different from your average street car piston?
A: First of all, I guess you'd have to start with the strength of the piston. Obviously we're making cylinder pressures that are considerably higher than what you'd see in a street use application. Coatings are big for us. The coating is a hard anodize which Diamond Pistons does for us. For our ring package, we run a low tension ring, instead of a higher tension ring that might be driven on the street. We do change some of the gas porting around, and the oil drainback holes and things of that nature.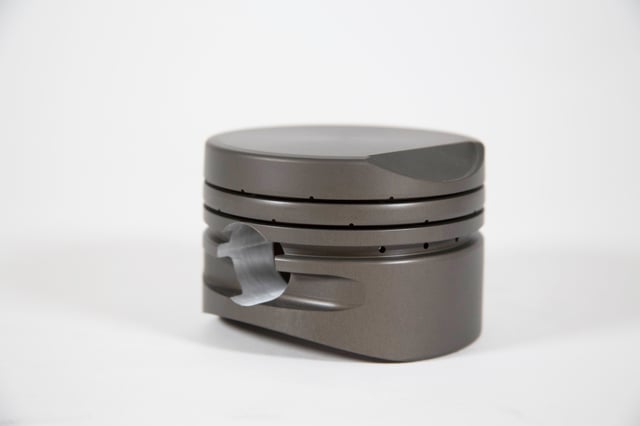 Q: What sort of cylinder pressure do your engines see?
A: We're actually working on how to measure it, but we're anticipating somewhere around the 6,000psi range.
Q: Do you stick with the same bore size throughout the season?
A: We're limited to a 4.187-inch bore, so that's pretty much what we stay with. Our hands are tied, we can't change the bore spacing, the lifter spacing, or the cam position or anything like that in the block. The block is basically a copy of the block they were using in the '60s, but obviously made out of aluminum. A few things we've been able to change, but overall it's pretty much the same.
Q: How often do you try a new piston design?
A: We really have had success for a long time with the same thing, but once we went with 1,000-feet and quit racing the quarter mile, parts attrition went up. Everybody started running everything harder and harder because we could, because the distance was shorter. It was in 2015 we started working with Diamond because we had several pistons fail and we wanted to come up with a better design. We've changed the piston design probably five or six times since then. We even have a couple more this year that we're gonna try.
Q: How long does a Top Fuel piston last?
A: Barring no failure of any other component, usually we'll run them about five runs. Typically four or five runs in our car.
Q: What goes on in the pits after a typical run?
A: After every run, our engine gets completely torn down, so all the rods and pistons come out of the motor. All the sleeves get inspected, measured, and checked for damage. If they're good, we'll give them a fresh hone. Everything will be inspected, measured, and we'll have a new ring package put on.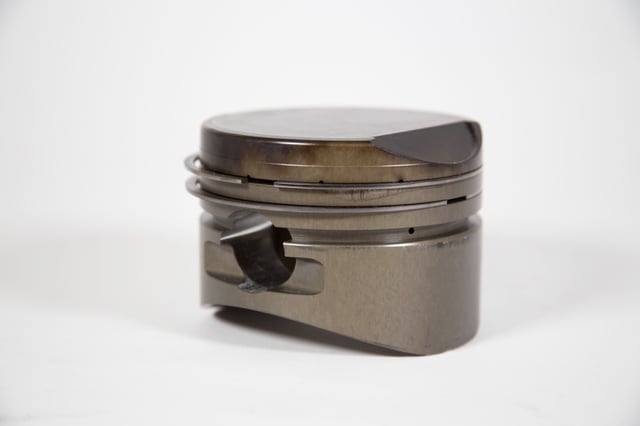 Q: So how long do the rings last?
A: The rings we'll just run one run, sometimes two, depending on how far we go. Say if we have an issue where it smokes the tires on the starting line. Those rings can be re-run. And we will. We'll save them and run them on testing. The biggest, most important thing with these Top Fuel motors is the piston sealing, so keeping the piston stable in the bore and having good rings to seal it, that's key for these things to live.
Q: We've seen nitro fuel contamination in the oil after a run. Is that due to large ring gaps?
A: No, we actually run a small gap. These things are so flooded with fuel. It's idling, burning about 4.5 gallons per minute. At wide open throttle you're running 85-88 gallons per minute through it, so it has a lot of fuel. You'll notice how wet the pipes are, that's all just seepage past the rings. It gets pretty saturated.
Q: How has the power output changed since you've switched from the quarter-mile to 1,000 feet?
A: Probably not a lot in the last year or two, but prior to that we had some ability to work on our supercharger and ignition systems. Our power levels in the last five years have definitely increased. We used to say these things made eight or nine thousand horsepower, but we had some instrumentation on our car last year and at one time in the run it was producing 12,800 lb-ft of torque. We had a torque meter on the drivetrain that measured torque output of the engine. It was almost 11,000 horsepower.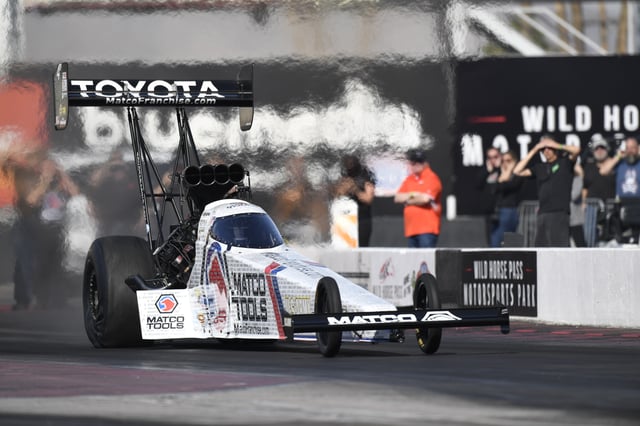 Q: On a typical race weekend, how many engines and spares will you bring?
A: As we're getting ready to go to Pomona, we'll have nine complete engines in the trailer. Then we'll have somewhere around fourteen to sixteen sets of rods and pistons ready to run.
Q: Once you take a piston out of its box, what do you have to do before it's ready to go into an engine?
A: You know, we really don't have to do whole lot. We take the piston out and we inspect to make sure it has the right ring package that we want to run. We have a test wrist pin that we slide in it to make sure that our clearance for the wrist pin is correct. We measure the height just to make sure it matches what's engraved on the bottom of the piston, but the inspection process before we run them is pretty minimal, just because we know how good this stuff is.
Q: If you have changes you'd like to make in the piston, how does that process work?
A: It's based on a decision between myself and Mark (Co-Crew Chief Mark Oswald) and then we would call Diamond. For instance, we had some issues a few years ago with other parts when we were first switching over to Diamond. We ran Diamond in Brainerd, Minnesota, and had such good luck. We won the race and Antron and I were driving home that night and called Diamond because we had a test session in a couple days. They had product in our trailer by Wednesday of that week. That's pretty quick. If we need something changed we call them up. Our guy there, Chris, he's the guy that does all the piston stuff for us there. We can tell him what we want and he reflects back with some of his ideas. They'll make a change right away and we'll have stuff turned around quick.