When it comes to domestic competition engines, it's hard to best the venerable Chevy Small-block in terms of practicality, affordability, and capability.
Built with the help of Global High Performance, an engine shop in New Middletown, Ohio that specializes in GM-related builds, this 400ci small-block Chevy is a classic recipe for big power in a relatively small package."We expect it to make peak power somewhere a little over 600, with averages in the 500s and the torque curve in the mid-500 range," says Chris Pelczar of Czar Racing.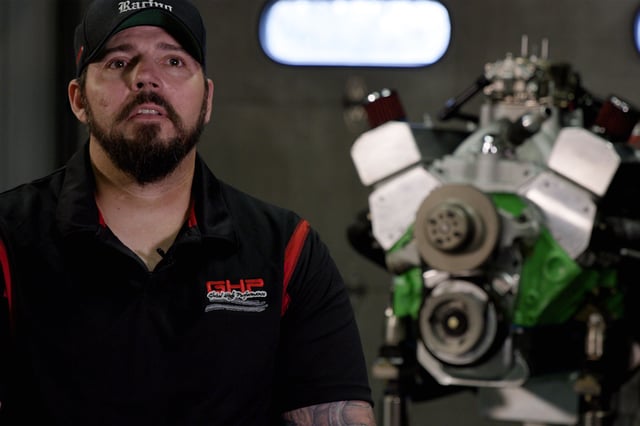 Introduced in 1955, the Chevrolet small-block V8 has been an institution for engine builders. While its original configuration offered 265 cubic-inches of displacement with a top-spec output of 195 horsepower, it didn't take long for the engineers at General Motors to find ways to coax more power out of the mill. Less than a decade later, the small-block Chevy could be had with nearly double the horsepower straight from the factory in 327ci L-84 guise.
Punched out to 407 cubic inches when all was said and done, Czar Racing team's entry into the Traditional Muscle class of HOT ROD Engine Masters 2017 featured a Callies Performance crank, Diamond pistons, Dart Platinum-series cylinder heads, and an Edelbrock intake. It's the kind of straight-forward, proven combination that has made the Chevy small-block such a time-honored standard in the realm of domestic high performance.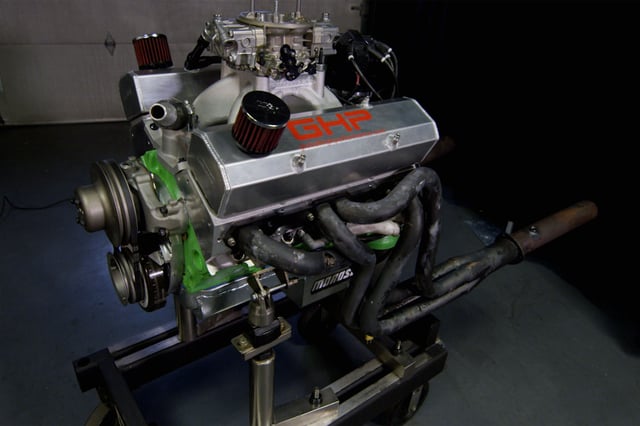 "The pistons are a reverse dome that come out to about 18cc," Pelczar explains. "They're side gas-ported, and we're using a .043 / .043 / 3mm ring pack. I've used Diamond in the past and I've liked the product."
With the popularity of the SBC, sometimes it can be tough for a traditional build to stand out in a crowd. But Czar Racing's approach blends a great old school casting with some of the best modern tech available for this icon of muscle car performance, and that results in a no-nonsense build that generates some impressive horsepower.