Jim Schmitz took the road less traveled for Engine Masters 2017, building an AMC 360. With some help from Jim Dugan, their machine was a force of reckoning.
Small-block Chevy and Ford engines have been dominating players in Engine Masters since the competition's inception. For the 2017 running of the event, Jim Schmitz and team decided to put that paradigm to the test with their 365ci AMC small block. Competing in the traditional muscle class, the team assembled a humble, but well thought out, combination with a little help from an engineering legend.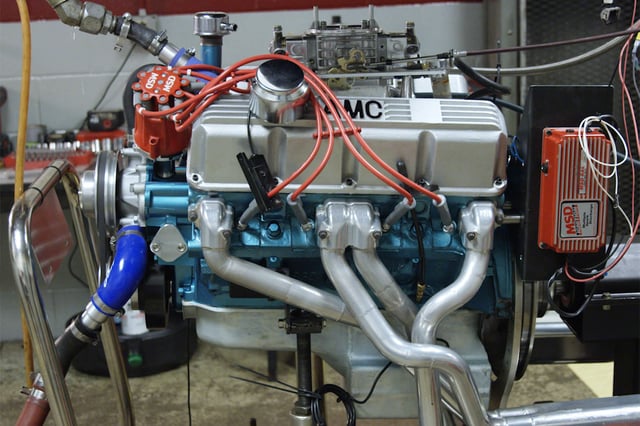 "We hooked up with a man named Jim Dugan, who was a contracted engineer for Mickey Thompson," says Jim Schmitz, owner of Jim's Tooling Solutions, regarding their AMC 360–based build. A drag racing pioneer in the 1960s, Jim Dugan eventually opened his own race shop in Southern California, lending his expertise to racing luminaries like Thompson and also to the automotive projects of Hollywood celebrities like James Garner and Steve McQueen.
Dugan kept a fairly low profile throughout his career, eventually moving back to his home state of Arkansas after a twenty-three year stint in California, where he resumed his pursuit of high performance. He helped Schmitz and his team develop their 365ci AMC small-block V8 for this year's Engine Masters Challenge.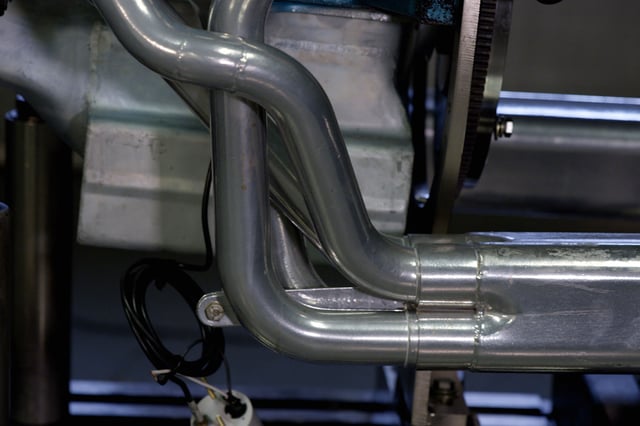 "He re-developed a Super Scavenger collector for us," Schmitz explains. "We incorporated that with our billet exhaust manifolds, so we have the first billet header out there. It regulates each cylinder with the same flow and pressure." Dugan came back and said, 'You did your homework – you get to use our name.'"
Punched out to 365ci, Schmitz says this engine will surprise a lot of people. "The AMC head actually flows very well to .500in [lift]," he says. "So, being a 600 lift range [per the class rules], we felt like we had the right CFM to produce a good amount of power. The RPM range calculated out perfect for the cubic inches. It should be a runner."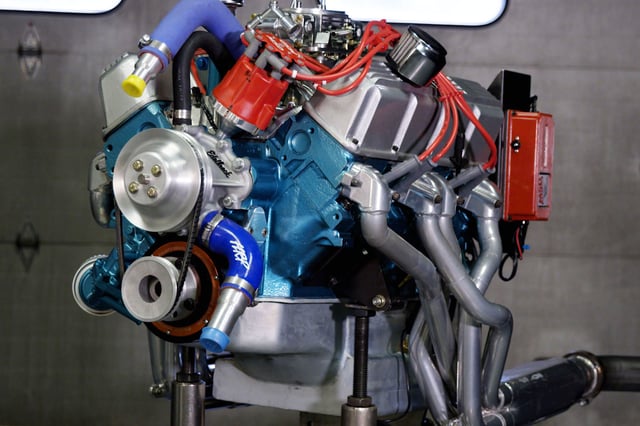 While the team ended up using a cast crank after the forged unit they had intended to use was scrapped, they had better luck with other elements of the rotating assembly. "With this engine we ended up using a Diamond piston paired up with a light-weight rod," Schmitz added. "We chose Diamond because these pistons – if I were to show you a picture of the inside – they're pretty awesome. The piston is super light – it was just perfect."
Unfortunately Jim Dugan didn't get a chance to see the AMC mill in action at the Engine Masters Challenge event, as he passed away last year at the age of 77. "This is a tribute to him," says Schmitz. "He never used his name for his work with Mickey Thompson or Carroll Shelby, so today's his day."